GTREET: Georgia Tech Retreat Exploring Effective Teaching
Friday, January 17, 2020 from 10am-2pm
Piedmont Room, Student Center
Register below!
The Center for Teaching and Learning's biennial event – the Georgia Tech Retreat Exploring Effective Teaching (GTREET) - is an opportunity for faculty across the Institute to gather and actively explore innovative ways to improving learning for Georgia Tech students.
Our time together this year will be guided by the overarching question "How might we move beyond (unhelpful) traditional educational structures to build a culture of challenge, meaningful experience, and flourishing for our Georgia Tech students?" To explore this question, attendees will participate in a think-tank-style workshop focusing on ideas for tapping into student motivations and "superpowers" and testing the potential for non-traditional grading strategies in our teaching practices and innovations.
This year's speaker is cultural, linguistic, psychological, and educational anthropologist, Dr. Susan D. Blum, professor of anthropology at the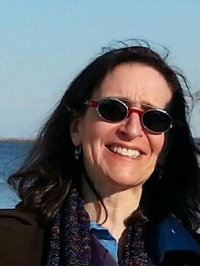 University of Notre Dame, and author of I Love Learning, I Hate School: An Anthropology of College as well as a forthcoming collection on "ungrading." Her recent work attempts to understand the educational experience of her students and how traditional teaching practices and academic structures, even at an elite institution, are often at odds with students' motivations and goals
"In "I Love Learning; I Hate School," Blum tells two intertwined but inseparable stories: the results of her research into how students learn contrasted with the way conventional education works, and the personal narrative of how she herself was transformed by this understanding. Blum concludes that the dominant forms of higher education do not match the myriad forms of learning that help students—people in general—master meaningful and worthwhile skills and knowledge. Students are capable of learning huge amounts, but the ways higher education is structured often leads them to fail to learn. More than that, it leads to ill effects. In this critique of higher education, infused with anthropological insights, Blum explains why so much is going wrong and offers suggestions for how to bring classroom learning more in line with appropriate forms of engagement. She challenges our system of education and argues for a "reintegration of learning with life." (excerpted from book jacket)
Dr. Blum's talk, Building on Students' Superpowers: Ungrading, Motivation, Curiosity, and Real Learning, will share her findings and personal experiences, as well as introduce the concept of "ungrading" as one way to build a culture of challenge, meaningful experience, and flourishing for our students (read Dr. Blum's Inside Higher Ed article on ungrading here). She will draw on the anthropology of learning as well as Scholarship of Teaching and Learning to suggest that innovative pedagogical approaches such as ungrading can yield better learning, more honest relationships with students, and more authentic preparation for life beyond school.
If you have any questions, please contact Dr. Rebecca Pope-Ruark.