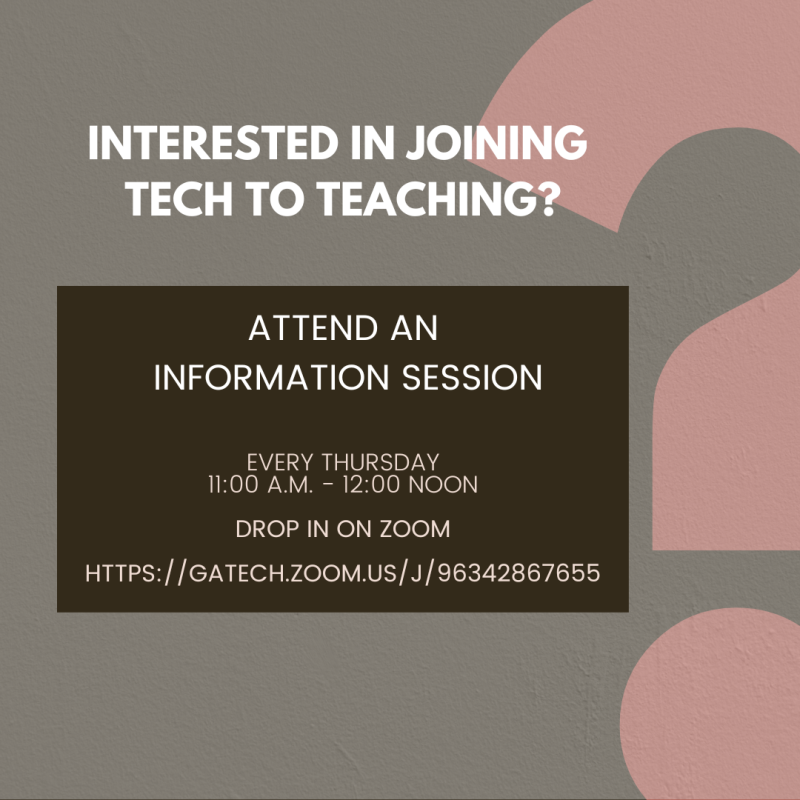 The Tech to Teaching program is designed to prepare Georgia Tech graduate students and postdocs for college teaching positions. Through this certificate program, participants will develop a thorough understanding of evidence-based teaching and will demonstrate their ability to apply these skills in the classroom.
This certificate program is designed around two sets of learning outcomes. The foundation level captures what participants will learn about college teaching. The ten learning outcomes can be satisfied through a combination of Center for Teaching and Learning (CTL) classes, workshops, and affiliated resources. In the capstone level, participants will practice and reflect on their teaching skills through a mentored teaching experience.
Participants completing the certificate will leave the program with valuable knowledge and skills to apply to future faculty positions.
---
---
---
Getting Started
Ready to join Tech to Teaching? Complete the Tech to Teaching interest form.