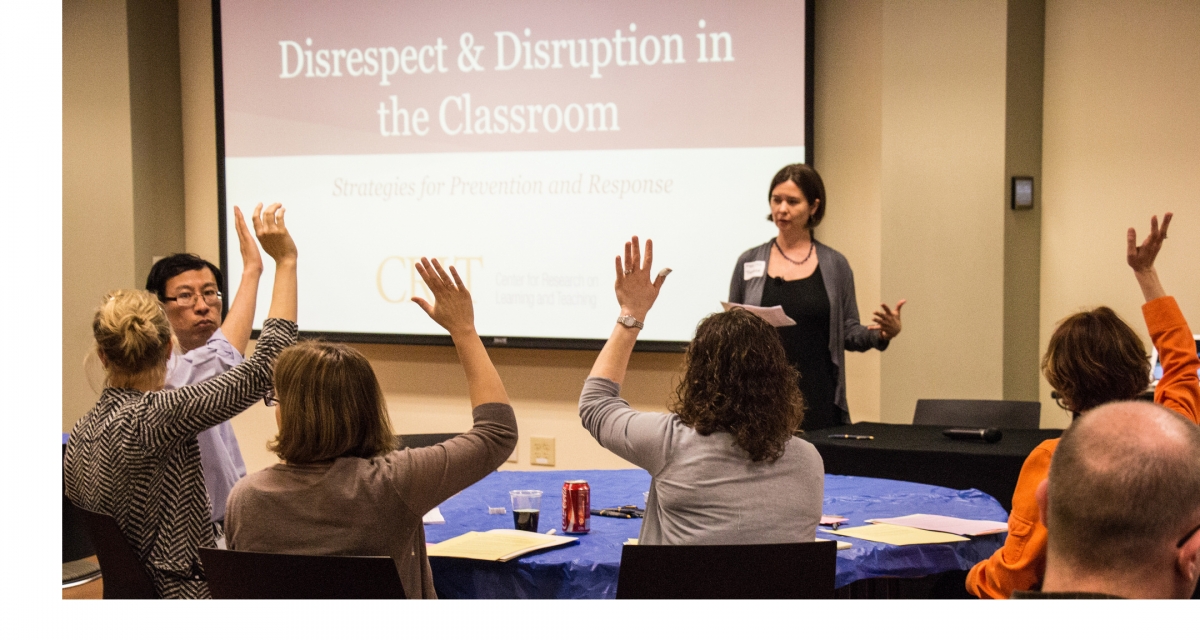 Whether it's sharing teaching strategies or providing training on the latest learning technology, the Center for Teaching and Learning's (CTL) interactive programs and special events support postdoctoral fellows in providing effective and innovative learning experiences.
Programs
Workshops. Faculty development workshops and Future Faculty workshops are designed to let you collaboratively explore and share practical, evidence-based practices on pedagogical themes, and to gain new insight as you are equipped and inspired to try new things in the classroom
Course Design Studio. This program provides a structured opportunity to design or redesign a course with expert guidance from CTL consultants and input from colleagues across campus. During four three-hour sessions, you will engage in activities aimed at facilitating the development of your course, while receiving support that is grounded in evidence-based best practices for course design.
Teaching Book Club. CTL's book club offers an opportunity to meet with a diverse group of faculty, postdocs, and graduate students each semester to discuss two books that focus on issues related to teaching and learning in higher education. A lively and relaxed setting combined with light refreshments provides an ideal opportunity to share teaching experiences and to gather new teaching ideas.
Postdoctoral Scholars Teaching Course. Each spring, CTL partners with the Office of Postdoctoral Services to offer a noncredit course for Georgia Tech postdoctoral scholars, focusing on the fundamentals of teaching and learning. This noncredit course gives postdocs the opportunity to learn and apply principles of learner-centered teaching that are based on the research about how people learn.
Special Events
Celebrating Teaching Day. Every spring, CTL hosts Celebrating Teaching Day as a time for faculty to gather together to showcase teaching accomplishments, pedagogical research, and education initiatives from the past year. It's an opportunity for instructors from across campus to reflect on practices and strategies that enhance student learning, and to celebrate Georgia Tech educational efforts. The event typically includes a luncheon, a guest speaker, a brief program honoring teaching excellence, and a poster display session where members of the learning communities, the Brittain Fellows, and other campus constituents highlight ongoing projects, initiatives, and research they have engaged in during the year.
Georgia Tech Retreat Exploring Effective Teaching (GTREET). This is a biennial event that brings faculty together to explore innovative ways to improve student learning. For example, the 2015 day-long event featured sessions focusing on the processes involved with becoming critically reflective about teaching, as well as a luncheon.
Fall and Spring Teaching Kickoff. These events are held before the beginning of fall and spring semesters. The day-long kickoff events feature teaching and learning workshops, just-in-time course/syllabus design support, and educational technology training.