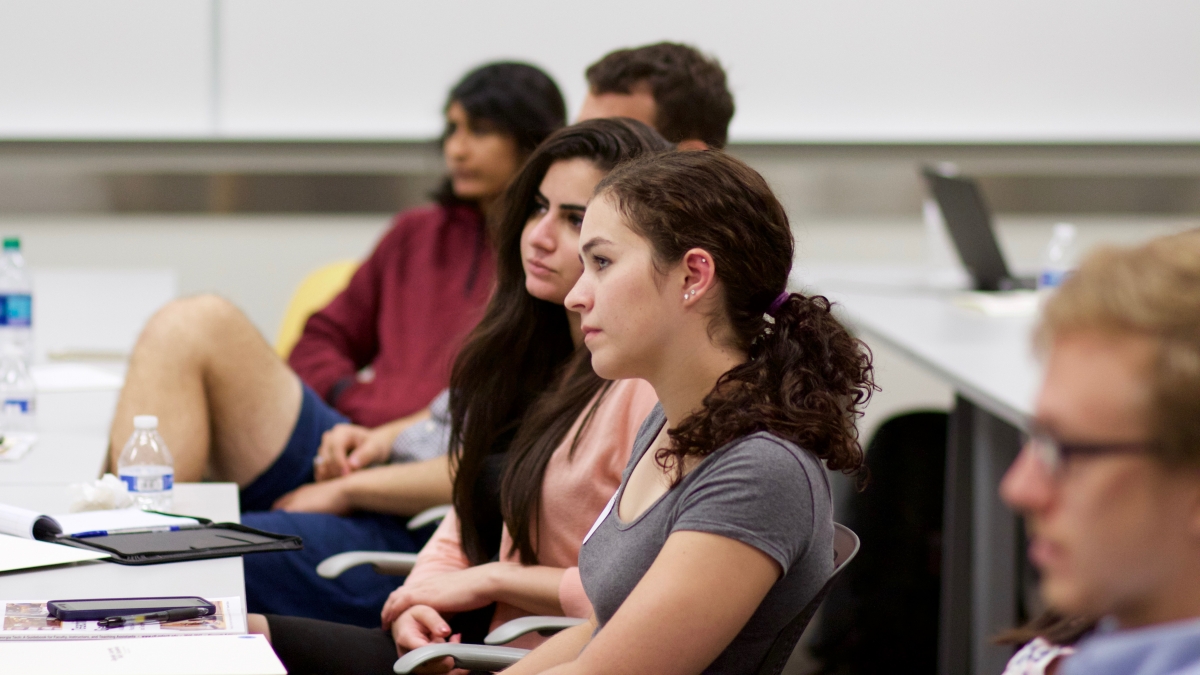 Each spring the Center for Teaching and Learning (CTL) offers two six-week series exclusively for Georgia Tech postdoctoral scholars, focused on preparing you to teach in higher education. These non-credit courses give you the opportunity to discuss and explore principles of effective teaching that are grounded in research about how people learn and who our students are. You will have the opportunity to explore how learning works, develop course materials in line with principles of good teaching practices, and engage with research on teaching and learning in a way that will inform your future work as an educator.
By the end of the series you should be able to synthesize your experiences and views into a statement of teaching philosophy, that can be used for future professional activities (e.g., on the academic job market), and engage in teaching from an informed and educated perspective.
Our Spring 2020 series will be held on Thursdays, 3:00 p.m. - 4:30 p.m. in the Molecular Science & Engineering Building, Classroom 1222​.
Series 1: Foundations of Teaching and Learning
Series 2: Course Design
January 16 - February 20

February 27 - April 9
(no meeting March 19, Spring Break)
In this series we will start with an examination of how learning works, and move through a variety of key issues in teaching and learning. By the end of the series you should be able to describe teaching methods that (1) engage students of all types, (2) promote knowledge, retention, transfer, and mastery, and (3) contribute to student motivation for learning.
In this series we will focus on best practices for effective course design. By engaging in the practice of Backward Course Design you will emerge with an ability to describe and develop (1) strong foundations for any course you teach, (2) effective and evidence-based teaching strategies, and (3) effective and evidence-based methods for assessing student learning.
Completion of the Foundations series will also prepare you to complete learning outcomes F1, F2, and F5.2 in the Tech to Teaching program.
Completion of the Course Design series will also prepare you to complete learning outcomes F3, F4, and F5.1 in the Tech to Teaching program.
Note that both series are designed to involve little to no work outside of our meeting times (because you are busy postdocs and we know it!).
Tech to Teaching
Participants can use this postdoc series toward achieving the foundation level of Tech to Teaching. If you elect to complete Tech to Teaching you will have a few small assignments to complete during the semester to demonstrate your accomplishment of each learning outcome (e.g., respond to a case study about student motivation), but each will pair nicely with content discussed in our sessions and should not require much additional work. In order the count the postdoc series toward Tech to Teaching, you must submit the Tech to Teaching interest form as you begin the series. If you aren't sure, we'll tell you more about the certificate during our first seminar meeting.
Questions? Contact Tammy McCoy at tammy.mccoy@gatech.edu.