Episode 1 Grading Practices at Georgia Tech and Beyond with Special Guest Dr. Al Ferri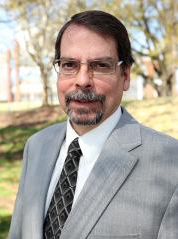 Carol and Rebecca share student perceptions of how grading practices at Tech impact their learning and academic wellbeing and then delve into three different types of grading strategies - traditional, norm-based, and mastery-based. Dr. Al Ferri, Associate Chair of Undergraduate Education and Professor in the George W. Woodruff School of Mechanical Engineering, joins us to look at the research he's done on grading practices, his evolving perspective on his own grading, and the ways he works with faculty now to (re)consider their practices for better student learning and engagement.
Soundcloud | Transcript (PDF) | Show Notes
Traditional: A look at the typical letter/numerical grade.
Norm-Based: The standardized assessment of a student's performance in comparison to their peers that can often promote competition and even cheating.
Mastery: Faculty set clear expectations for their students to meet and are told how to meet them with an all-or-nothing approach to grading.
​
Referenced Materials and Resource Links
Faculty Senate: General information about who the faculty senate are and what they do in addition to policies stated or soon to be stated in the faculty handbook.