Inviting students into discussion is one of many ways to enhance student engagement in your classes at Georgia Tech. Like other forms of active engagement, classroom discussion can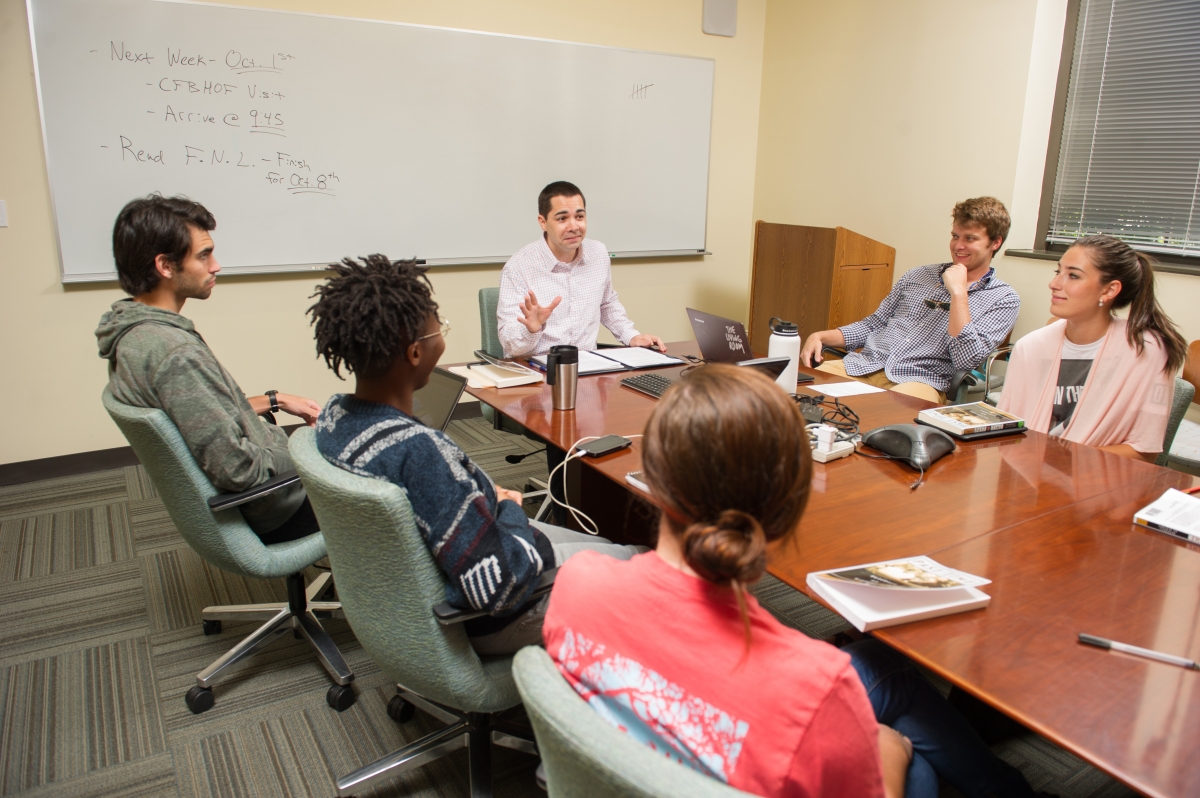 enhance motivation 

make topics seem more relevant 

build skills in analysis, synthesis, and interpretation 

deepen understanding. 
​When facilitated effectively, discussion helps students develop communication skills including close, respectful listening, clear expression, evidence-based reasoning, and intellectual agility. Opportunities to engage with peers and professors in discussion also helps students
understand alternative viewpoints 

become more comfortable with ambiguity and complexity

learn to evaluate and reflect upon their own biases and assumptions 

become more empathetic through exposure to viewpoints different from their own. 
As a further benefit, evaluating their own interpretation and evaluation of course material in relation to peers can result in students viewing themselves as co-creators of knowledge, not just passive recipients of it (Brookfield and Preskill, 1999; Rocca, 2010).
"Some Georgia Tech students don't naturally see the need for thinking critically and independently about questions that may remain unresolved or have more than one right answer. But I hasten to add that this 'challenge' at Georgia Tech is extraordinarily exciting for me. I feel energized in taking engineering students out of the lab and presenting them big questions about the human condition. If I can hook them in, if I can convince them that these questions are vital to their education and indeed their own lives, they will plunge right into the humanistic exploration of the past and will begin to explore how their own lives are a product of the past. Only when I have convinced them that this kind of thinking is vital will they openly discuss, with interest, the kind of open-ended questions historians ask. Once they've been convinced, the sky's the limit for education and discussion."

            - Professor Doug Flamming, School of History and Sociology
Click on the links below to access more information and resources to help you in your quest to facilitate effective discussions in your classes: 
For additional support, contact us via ctlhelp@gatech.edu.