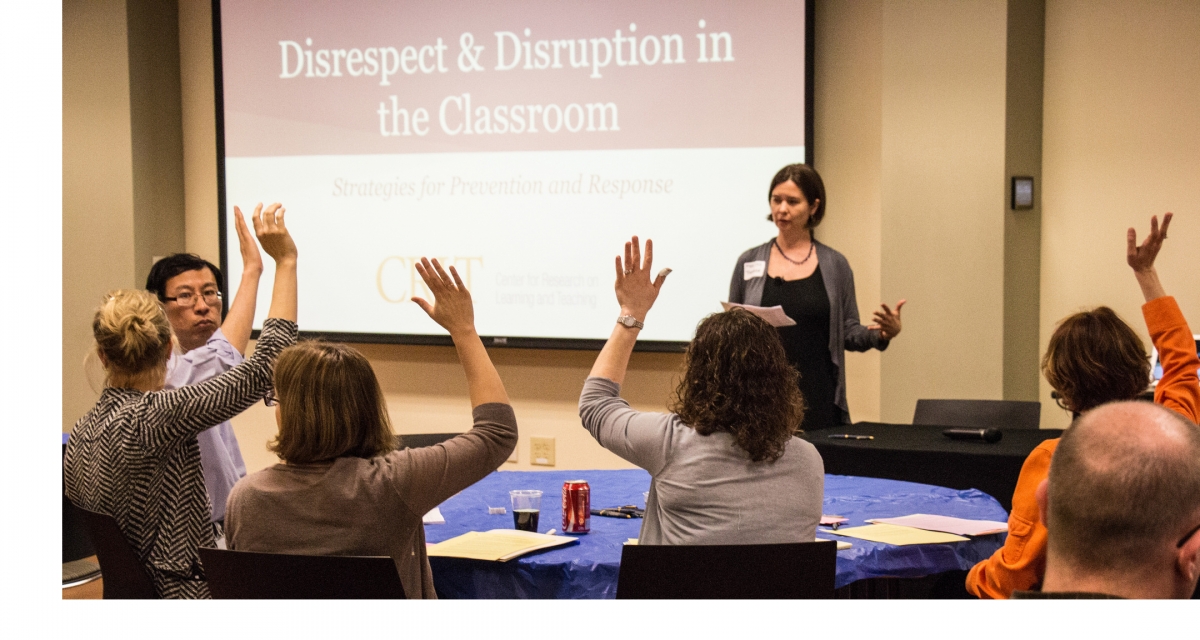 Each year, the Center for Teaching and Learning (CTL) hosts faculty groups that meet regularly with a focused goal or theme in mind. These groups include our theme-based learning communities, teaching fellow cohorts, learning technology partnerships, badging program, and book club. In these extended groups, faculty participants have the opportunity to investigate specific topics, create resources, learn from their colleagues, and start new projects. CTL specialists provide teaching and learning expertise and work with these groups to guide them toward their goals.
See below for more information about our various groups and programs.
---
Faculty Learning Communities
Faculty Learning Communities (FLCs) are cohorts of 8-12 faculty who meet regularly over the course of a semester or year to engage in collaboration and discussion about teaching and learning (based on a specific theme or topic). Each spring faculty have the opportunity to propose themes for faculty learning communities, followed by a period of application for participation. These cohorts bring together a multidisciplinary group of faculty who are interested in exploring the challenges of teaching and in finding ways to improve student learning at Georgia Tech. More information...
---
Teaching Fellows
The Center for Teaching and Learning supports four different teaching fellows programs, each targeting a specific cohort of faculty with each cohort pursuing a selected theme of inquiry.
---
Teaching with Technology Partnerships
The Teaching with Technology Partnership (TTP) is a learning and technology initiative in the Center for Teaching and Learning. This initiative aims to support and promote effective and innovative uses of technology to enhance teaching and learning through collaboration between faculty fellows and learning technology specialists. More information...
---
Reflective Teaching Badge
In the Reflective Teaching Badge program, faculty come together once a month to reflect deeply on their teaching contexts, identify the challenges they are interested in addressing, and reflect on how to apply new teaching approaches towards those challenges. After participating in three conversations, faculty earn the Reflective Teaching Badge, issued by CTL through Badgr. Click here to learn more about the program.
---
Book Club
CTL's book club offers an opportunity to meet with a diverse group of faculty, postdocs, and graduate students each semester to discuss two books that focus on issues related to teaching and learning in higher education. A lively and relaxed setting combined with light refreshments provides an ideal setting in which to share teaching experiences and to gather new teaching ideas. 
Questions? Contact us!