During the academic year, the Center for Teaching and Learning (CTL) offers workshops for all Georgia Tech instructors. These interactive workshops are designed to let you collaboratively explore and share practical, evidence-based best practices on pedagogical themes, and to gain new insight as you are equipped and inspired to try new things in the classroom.
We welcome faculty from across campus to partner with us as we develop new workshops for the Georgia Tech community.
Interested in a workshop topic not listed?  CTL faculty can work with you to develop a teaching and learning workshop specifically for your unit. Please contact us to explore these opportunities.
---
Workshops Information
Spring 2023 Workshops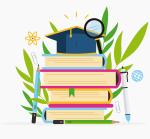 Teaching for Student Success Micro-Workshop Series
Wondering how to hone, expand, and document the many ways you support student success in the classroom? Georgia Tech has moved into a new era of teaching and learning where faculty are expected to demonstrate and document teaching effectiveness and student success. However, questions remain about what constitutes "teaching effectiveness and student success."
The Center for Teaching and Learning is launching a new micro-workshop series to address these questions and provide faculty with an opportunity to engage with CTL and other experienced faculty. Only 30 minutes long, each session will offer faculty a professional development experience that fits into their busy schedules. Sessions are also available asynchronously on Canvas Click here for the micro-workshop topics, dates, and to register.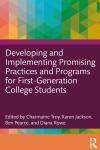 Developing and Implementing Promising Practices and Programs for First-Generation College Students
Monday, April 17, 2023, 11:00am-12:30pm
Register here
As first-generation students gain greater access to higher education, faculty at colleges and universities must provide intentional engagement that supports their persistence and graduation. Moreover, recent societal events have necessitated new models and approaches for engaging first-generation students. The COVID-19 pandemic and social justice issues have affected the higher education landscape. Engagement practices aimed to support first-generation college students must be able to address student needs in the changing campus environment.   
Referencing the programs and practices highlighted in the book, Developing and Implementing Promising Practices and Programs for First-Generation College Students, (Troy, et. al., 2022), this session will provide faculty with strategies on how to engage and support first-generation students. Through dialogue and sharing of best practices, attendees will generate ideas on how to connect first-generation students with programs and opportunities to help them build meaningful networks among their peers, other faculty members, and campus allies. 
Workshop facilitators:
Dr. Charmaine Troy, Associate Director of First-Generation Student Initiatives, Georgia Tech
Dr. Karen Jackson, Associate Dean for Advising Programs and Assistant Professor of Education, Georgia Gwinnett College
Panel Discussion: What is ChatGPT and How are Georgia Tech Faculty Responding?
This session took place on February 10th, 2023. The 2022 release of ChatGPT, a powerful artificial intelligent chatbot that simulates human conversation and writing, has generated new possibilities (and concerns) in the way students can use AI to access information and generate responses to academic tasks. You are invited to join a virtual panel discussion consisting of experts from the College of Computing and from the Office of Student Integrity who will offer their insights on the implications of ChatGPT for Georgia Tech faculty.   Panelists will discuss ways that ChatGPT may impact academic integrity, how faculty can mitigate risks posed by ChatGPT through evaluation of student work and develop more valid and authentic assessment plans that are not prone to plagiarism. Click here for more details.
Past Workshops:
Engaging Students in Learning in and Out of the Classroom (Fall 2022)
Do you wish that more students attended class on a regular basis? Would you like them to think about your course content throughout the semester, even during their free time? Designing lively, inclusive, and supportive learning environments is no easy task—yet it's critical for student engagement and ultimately student success. Join your colleagues in this workshop and explore a variety of strategies and interventions that will increase student involvement with your course content and with each other. Together, we will explore a five-factor model of student engagement to create optimal learning experiences leading to deeper learning—and energize the students you teach! Workshop Facilitator: Dr. Amanda Nolen, Center for Teaching and Learning
Grading Reimagined (Fall 2022)
What if you could develop a grading structure that increases students' intrinsic motivation for learning and encourages them to use your feedback to improve their learning while reducing their focus on points? At this interactive session, participants will identify common challenges inherent in traditional grading. We will explore alternatives to traditional grading that could alleviate typical grading challenges while reinforcing student learning. Participants will create an implementation plan that will allow them to begin to incorporate elements of an emerging grading system that fits their specific goals and situation. Workshop Facilitators: Dr. William Howitz, Chemistry and Biochemistry and Dr. Carol Subiño Sullivan, Center for Teaching and Learning
Georgia Tech Remote and Hybrid Teaching Academy (2020-2021)
Given the special circumstances of Spring 2020, the Center for Teaching and Learning worked in conjunction with Professional Education, C21U, OIT, and the Library to lead a series of working webinar sessions on course design, student engagement, and assessment strategies for remote learning. Audio versions of those workshops can be found on our Teaching & Learning Buzz page. Video recordings are available on the Remote Teaching Academy Canvas site.
Keep Teaching: Thank a(n Online) Teacher Webinar (2020)
In April 2020, CTL hosted its first webinar - Keep Teaching: Advice from Thank a(n) Online Teacher Recipients. Rebecca and Carol were joined by our CTL colleague Dr. Vincent Spezzo, Program Manager for Teaching and Learning Online, to talk about some of the behind-the-scenes logistical aspects of teaching remotely, including managing your time in the "always on" remote environment, integrating your TAs into remote teaching, providing effective student feedback, and taking care of your own well-being at this time. Our panelists were Dr. Polo Chau, Associate Professor, Computational Science and Engineering; Dr. Michael Schatz, Professor, Physics; and Dr. Joel Sokol, Professor, Industrial and Systems Engineering. Listen to the Teaching & Learning Buzz podcast recording of this event.
Think Globally, Teaching Locally (2020)
Graduating global citizens is one of Georgia Tech's strategic goals, yet many students don't have the opportunity to study abroad. What are we doing at home to help students engage in global challenges and develop intercultural communication skills? In this workshop, we invite participants to consider how to integrate the United Nations Sustainable Development Goals (SDGs) in their courses will help foster global citizenship no matter where students are learning. We argue that the SDGs can be incorporated into any course regardless of discipline. Faculty members from diverse programs at Georgia Tech will share examples of how that have incorporated the SDGs into their courses. Workshop participants will have the opportunity to articulate their vision for how the SDGs may work in their own courses and identify (and propose) resources that can help support them in realizing it.
Grading: Are Both Equity and Rigor Possible? (October 2019)
Grading is the teaching interaction most fraught with tension in the faculty-student dynamic. What a faculty member may perceive as upholding rigorous standards, a students may view as unforgiving and harsh. Is it possible to be both equitable and rigorous in our approach to grading? In this workshop, we will consider common grading practices through the lens of equity to in order to identify opportunities to restore some humanity to the grading process while still using grades as an accurate reflection of students learning.
Brain-Based Teaching: Using Neuroscience to Enhance Student Learning (September 2019)
Engaging students in active learning is an important goal for any instructor, but how does it work? In this workshop, we will investigate the science of how we take in, store, access information, and troubleshoot what happens when students fail to learn. Come and find out how to forst active learning with teaching practices that support what we know about the neuroscience of learning. Guest facilitator Dr. Mary Holder, Academic Professional, Neuroscience and Psychology.
Using Assessment and Grades to Promote Generation Z's Learning (February 2018)
Generation Z has arrived and is in your classroom! This generation believes that grades and learning matter. However, this generation is also experiencing unprecedented levels of anxiety, depression, and loneliness—and therein lies a challenge. How do we uphold disciplinary standards and at the same time help these students succeed? How do we help students become "more comfortable" with thinking under pressure, struggling to make sense of concepts, and taking risks that lead to learning? Generation Z is driven by different motivations, characteristics, and concerns than previous generations—and understanding their mindset and goals can help us make sense of how to educate them. Join your colleagues to learn more about Generation Z—and find out about specific assessment and grading practices that are helping this generation move forward.
Unleashing Student Creativity through Alternative Approaches to Course Assessments (April 2018)
In this workshop we will explore a variety of alternative approaches to course assessments, in hopes we can inspire you to make small changes that may have big impact on how your students engage with their coursework. Drawing on examples from your Georgia Tech colleagues, we will focus on ways to give students choice when the method doesn't matter as much as the content, and ways to move them toward deeper learning and application of concepts, without entirely re-inventing your course. Imagine a world where students show up at class excited about a project they are working on, where they respond to homework prompts with ingenuity and personality, and where they thank you on your end-of-semester evaluations for the opportunities you've given them to create, to express themselves, to think in unusual ways, and to enjoy your course.
Dealing with the Unexpected (October 2017)
Teachers typically get ready for class by thinking about the content for the day. What will be your focus? Do you have the Powerpoints slides you need? How will you engage your students? Then the unexpected occurs--and it has nothing to do with what you've prepared. A student's comment pushes a hot button. You're confronted about a grade. You see an open backpack that contains a gun. Students are talking about the suicide of a peer. There's a major emergency event on campus. Suddenly you find yourself at loss—this is not what you had in mind when your appointment letter said "teach!" Because real people enroll in our courses, teaching today involves facilitating difficult conversations, managing hot moments, encountering mental health issues, and responding to tragedies. Join us for a discussion of what to do when the unexpected occurs!
Avoiding the CIOS Surprise: Creating an Effective Learning Environment (September 2017)
The Course Instructor Opinion Survey (CIOS) is an important tool that instructors use to receive feedback about their teaching effectiveness.  Unfortunately, the feedback comes after the class is over, too late for instructors to adjust their teaching approach and improve the learning environment for their students.  In this workshop, we will consider how what we know about how students evaluate course and instructor effectiveness can be used to make adjustments in our teaching choices.  In addition, we will explore opportunities to uncover what students are thinking earlier in the semester when you still have time to adjust the course.
Engaging Students in Online Discussions (April 2017)
Online discussions can extend classroom conversations and learning by giving students more time for critical thinking and more opportunities to interact with the instructor, TAs, and their peers. As a result of the communication and interaction, students will be able to develop a connection with each other and form a learning community. In this workshop, we will share with you findings from a research project on how faculty and students use online discussions at Georgia Tech. We will also discuss best practices for effectively facilitating online discussions to engage students.
Designing and Developing Videos for Teaching and Learning: Strategies and Resources (February 2017)
Videos have been predominantly used for instruction in online and flipped classes. However, many instructors find it challenging to design and develop quality videos for effective learning because it requires significant investment of time, efforts, and resources. In this workshop, we will invite instructors, instructional designers, and video production professionals for a discussion on pedagogical strategies, development guidelines, and resources for creating interactive videos to engage students and improve their learning experience.
Helping Students Struggle: Focusing Effort on What Really Matters (November 2016)
Some of the struggles students experience when they take courses at Georgia Tech are useful and contribute to their learning. Other struggles, however, feel unproductive to students—and then they adamantly complain about you and/or the course at the end of the term in their evaluations. What makes the difference? When do students view their work in a course as worthwhile? What makes students feel that you want them to succeed? How can you help students value their course experience with you? Join your colleagues for a lively discussion about rigor, struggle, and the rewards of teaching.
Teaching Students Across Multiple Backgrounds and Abilities (October 2016)
In order to be successful in many of our courses, students need to be able to build on knowledge and skills they acquired in previous courses and experiences. However, many times, faculty discover that their students enter their classes at different levels of preparation to meet our expectations. In this workshop, we will explore strategies to help these students activate or acquire the requisite prior knowledge, while keeping the course moving at the right pace to meet the needs of more prepared students.
Encouraging Intellectual Development and Critical Thinking (September 2016)
The ability to think critically is a key skill for individuals making their way in the world today. In this workshop, we will explore the nature of critical thinking, the stages of intellectual development our students typically exhibit, the connection between the two, and the best ways to support our students' development in the context of the classes we teach.