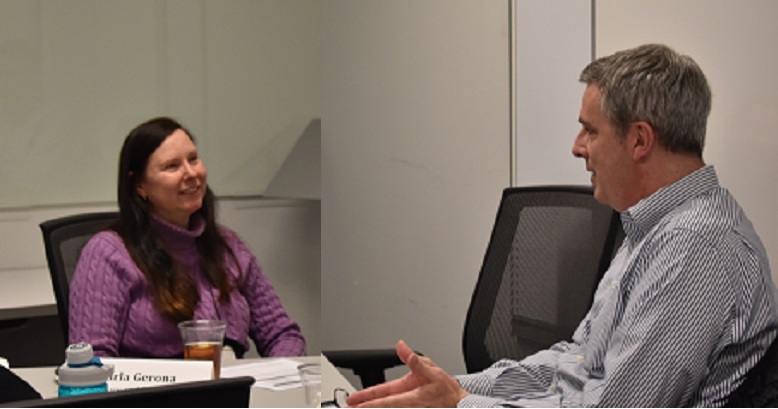 Application for 2022-2024 cohort open to all tenured faculty, senior/principal academic professionals, and senior/principal lecturers!
The Provost Teaching and Learning Fellows program was jointly established by the Provost and the Center for Teaching and Learning (CTL) in Fall 2016. The aim of the program is to strengthen teaching and learning in the colleges through an embedded system of ongoing instructional support and special initiatives. Seventeen disciplinary faculty in the colleges were selected by their deans to partner with professionals in CTL, in order to promote environments where diverse learners can excel.
Provost Teaching and Learning Fellows serve a two year term and meet regularly throughout the academic year to engage in collegial discussion of topics related to teaching and learning at Georgia Tech. Together with their College cohorts, the Provost Teaching and Learning Fellows develop and pursue initiatives related to teaching and learning in their specific College. These initiatives are informed by discussions with key leaders in their college, and are intended to both raise the profile of teaching, and positively impact the overall learning environment.
All Provost Teaching and Learning Fellows receive an annual stipend and are expected to attend one teaching and learning conference during their two-year term.
Provost Teaching and Learning Fellows News
The third cohort of the Provost Teaching and Learning Fellows (PTLF) met in mid-September to kick off their 2020-2022 term together. A distinguishing feature for this cohort will be the themed faculty learning communities (FLCs) that they build and facilitate during their time as PTLFs. Each of the four groups will examine pedagogical topics critical at Georgia Tech: academic well-being, anti-racist pedagogy, blended learning courses, and teaching effectiveness in fully online course. The FLCs contain PTLFs from different disciplines in order to create a rich environment for learning and collaboration. In addition, this structure allows PTLFs to distribute the knowledge built in their FLCs to faculty and TAs in their own Colleges. Read more about the third cohort and the FLCs here.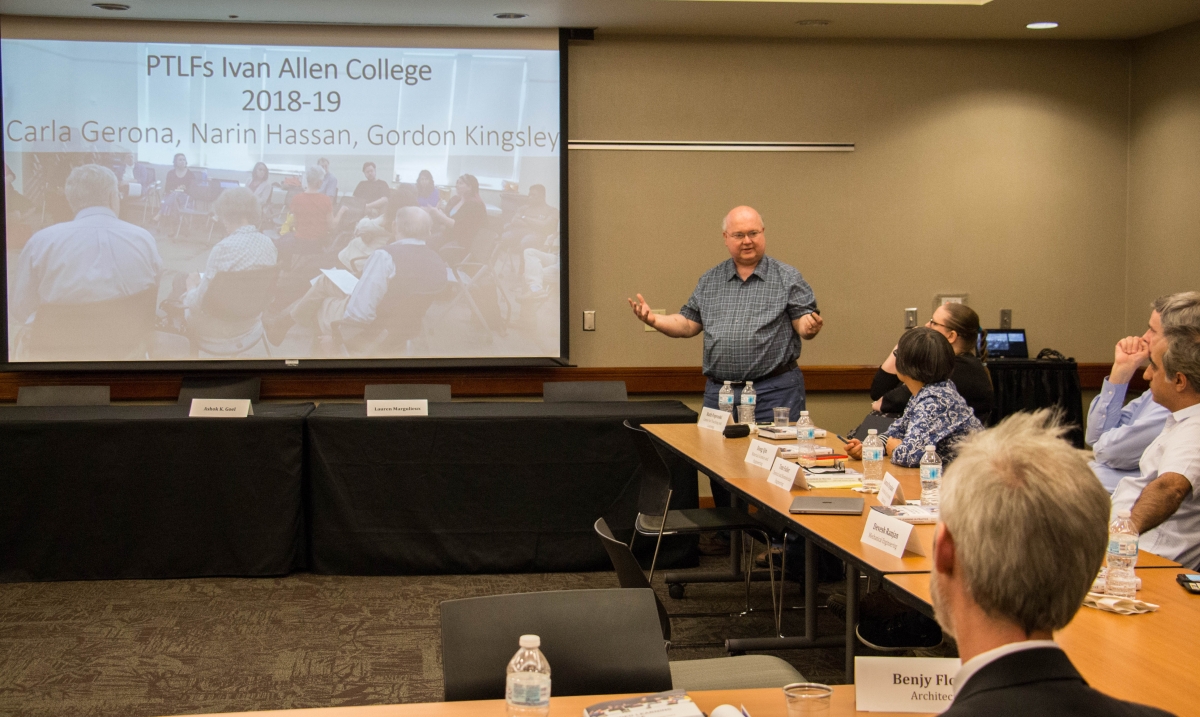 Provost Teaching and Learning Fellows 2019 Initiatives
The Provost Teaching and Learning Fellows recently held their last meeting of the 2018-2019 academic year. This group of faculty is charged with leading discipline-based teaching and learning initiatives in their respective colleges. At this meeting, each of the cohorts discussed challenges observed in their individual colleges, their goals for the 2019-2020 academic year, and how they plan to work towards achieving them. Read more...
Professor Develops Program to Help Grad Students Become Better Teachers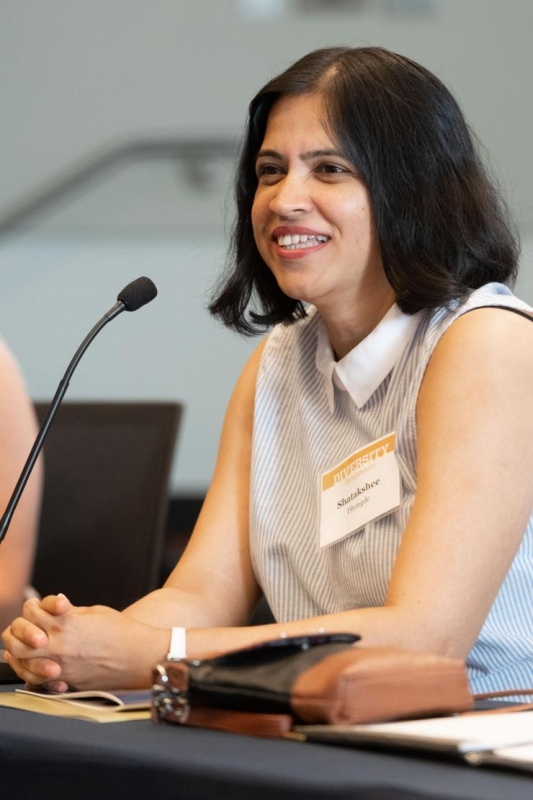 Listening to a lecture as a student and giving one as a teacher are two very different things. That's why Shatakshee Dhongde started an initiative to help with this transition.
"As a Provost Teaching and Learning Fellow, I needed to create a project related to my work at Tech," said Dhongde, an associate professor in Economics. "When I was talking to the dean of Ivan Allen College about possible projects, I mentioned my worry that larger classes in the School of Economics meant a greater need for graduate teaching assistants who had less experience — especially those from other countries. From that conversation, came my idea to create this program." Read more...