Curious about teaching and learning innovations on campus? Looking for inspiration for your own courses and experiences with students?
Join the Center for Teaching and Learning for our annual Spring Celebrating Teaching Day, an event dedicated to celebrating the passion and dedication that Georgia Tech faculty and instructors bring to the classroom, lab, and other educational connections with students. The event features a keynote speaker, a poster session, and recognition of Thank-a-Teacher, Student Recognition of Teaching Excellence: Semester Honor Roll, and Student Recognition of Teaching Excellence: CIOS Award recipients. We aim to foster community among all educators who share in the mission of creating engaging, challenging, and supportive learning experiences for their students throughout the year.

---
2023 Celebrating Teaching Day:
Our most recent Celebrating Teaching Day took place on March 16, 2023, 9:30am-1:00pm in the Midtown Ballroom Exhibition Hall.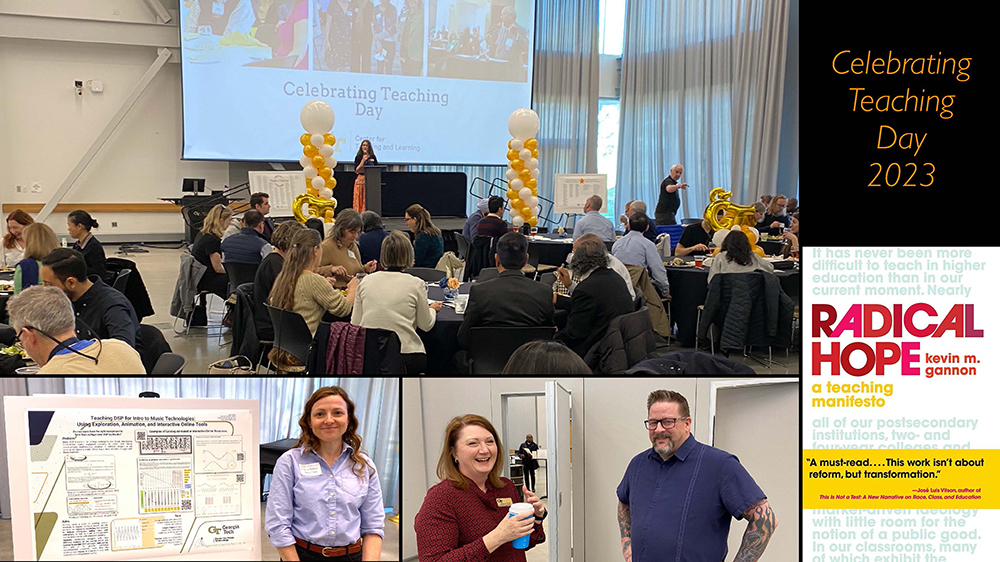 Poster Session:
During this signature Spring event, Georgia Tech educators showcase their teaching and learning work in a poster session which offers a glimpse into their classrooms. Attendees will explore projects created by innovative and entrepreneurial colleagues across campus and have the unique opportunity to share ideas and inspiration among colleagues.
View the list of 2023 poster presentations.
Honors and Recognitions:
Recipients of Thank a Teacher notes, Student Recognition of Excellence in Teaching: CIOS Honor Roll, and Student Recognition of Excellence in Teaching: CIOS Award from the previous year are recognized during the luncheon.
Keynote Speaker: Dr. Kevin Gannon
Getting Real About "Rigor" 
Across higher education, instructors are struggling to teach effectively and (re-)engage students as we return to in-person learning. And it's not been easy; it's hard to teach students who aren't in class, or who are attending but not meaningfully present, yet the incidences of both grow more numerous by the day, it seems. Some responses to this state of affairs urge us to double down on "standards," to "toughen up our courses again," to rediscover and re-instill rigor. After all, learning is supposed to be hard, and maybe a return to that set of challenges is what students need to re-connect them to their education…right? 
But what does "rigor" look like to students? There is research suggesting what we define as rigor and what students experience in so-called "rigorous" classes are vastly different things. What if, instead of promoting meaningful, challenging learning, we're actually placing barriers in front of our students? This talk will explore the need to find balance between our conceptions of rigor and students' academic well-being. We'll consider the ways in which rigor manifests itself in our teaching and learning spaces, and how the concept is often weaponized against the very things we say are important to our courses. Finally, we'll consider specific strategies to challenge our students in ways that promote, rather than prevent, their success.  
About the speaker:
Kevin Gannon is Director of the Center for the Advancement of Faculty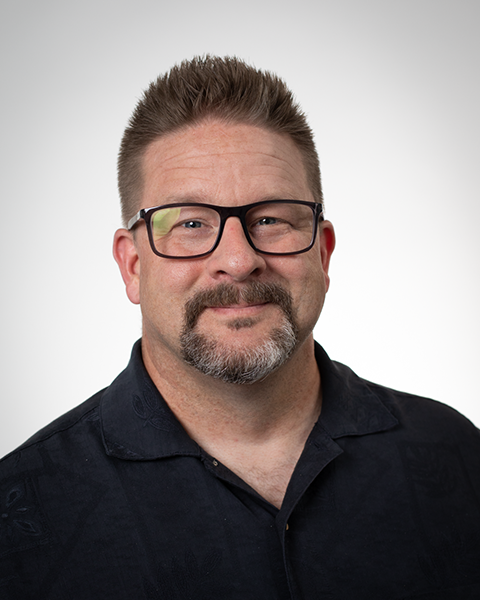 Excellence and Professor of History at Queens University of Charlotte, in North Carolina. He is the author of Radical Hope: A Teaching Manifesto (West Virginia University Press, 2020), and his writing has also appeared in The Chronicle of Higher Education, Vox, CNN, and The Washington Post. In 2016, he appeared in the Oscar-nominated documentary 13th, directed by Ava DuVernay. His current projects include a textbook on the US Civil War and Reconstruction eras and a critical examination of gateway and survey courses in higher education. 
 If you have any questions, please contact Dr. Carol Subiño Sullivan.
---
Past Celebrating Teaching Day Events
We have been Celebrating Teaching with this event for over 15 years! Please use the links below to explore some of the events held in past years.
Visit this page to learn more about Celebrating Teaching Day 2023.
Visit this page to learn more about Celebrating Teaching Day 2022.
Visit this page to learn more about Celebrating Teaching Day 2021.
Visit this page to learn more about Celebrating Teaching Day 2020.
Visit this page to learn more about Celebrate Teaching Day 2019.
Visit this page to learn more about Celebrating Teaching Day 2018.
---
---
Questions? Please contact Carol Subino Sullivan via csubino@gatech.edu