GTREET: Georgia Tech Retreat Exploring Effective Teaching
Friday, January 21, 2022 from 9am-12pm
via Bluejeans
Register below!
The Center for Teaching and Learning's biennial event – the Georgia Tech Retreat Exploring Effective Teaching (GTREET) - is an opportunity for faculty across the Institute to gather and actively explore innovative ways to improving learning for Georgia Tech students.
The theme for GTREET 2022 is mentoring and will explore the guiding questions, in what ways is mentoring teaching, and how do we effectively mentor graduate and undergraduate students in and out of the classroom? To investigate these questions, attendees will participate in a think-tank-style workshop focusing on defining mentoring, in terms of both content learning and professional skill development, and creating a plan for learning-driven mentorship in their own contexts.
Our keynote facilitator will be Dr. Jen Heemstra, professor of chemistry at Emory University, whose workshop entitled, "Professional development as pedagogy: mentoring in and beyond the classroom," explores the following:
Successful pursuit of a career in STEM requires more than just knowledge. Students must also develop professional skills including critical analysis, communication, and creativity. As high-quality science content becomes increasingly available to students through online resources, we have an opportunity as educators to leverage our time and expertise to help students develop competencies – the professional skills that they will need for future success. This workshop will help faculty to identify competencies that are already present in their learning outcomes and curricula, identify those that they would like to introduce, and create a plan for mentoring students in their learning of these skills both in and beyond the classroom.
Join us for this interactive workshop, hear from a panel of Georgia Tech colleagues known for excellent mentoring, and develop your own plans for taking mentoring as teaching into your classroom and beyond.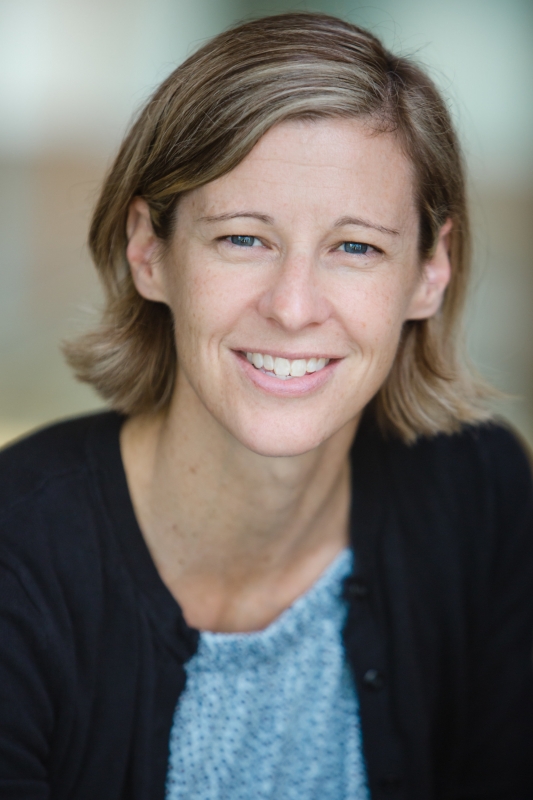 About Our Workshop Facilitator
Jen Heemstra received her B.S. in Chemistry from the University of California, Irvine, in 2000. At Irvine, she performed undergraduate research investigating the folding of synthetic beta-sheet mimics, which instilled in her a love of supramolecular chemistry. She then moved to the University of Illinois, Urbana-Champaign, where she completed her Ph.D. in 2005 studying the reactivity of pyridine-functionalized phenylene ethynylene cavitands. After a brief time in industry as a medicinal chemist, she moved to Harvard University to pursue postdoctoral research exploring mechanisms for templated nucleic acid synthesis. Jen began her independent career in 2010 and is currently a Professor in the Department of Chemistry at Emory University. Research in the Heemstra lab is focused on harnessing the molecular recognition and self-assembly properties of nucleic acids and proteins for applications in biosensing and bioimaging. In addition to her research, Jen is also actively engaged in science communication, outreach, and advocacy via her social media presence, monthly column in Chemical & Engineering News, and professional development seminars and workshops. Outside of work, Jen enjoys spending time with her husband and two sons, as well as rock climbing, cycling, and running.
If you have any questions, please contact Dr. Rebecca Pope-Ruark.