The Center for Teaching and Learning offers a variety of resources to enhance the teaching effectiveness of Georgia Tech's undergraduate teaching assistants (UTAs), graduate teaching assistants (GTAs), and graduate student instructors (GSI). Serving as a TA is an exceptional opportunity to build and demonstrate mastery in your discipline while perfecting your presentation skills and individual consulting.
New TAs are expected to complete this essential introduction to the TA role. Through TAO, you will learn about your new responsibilities, the policies that govern your work, and useful tools to apply in your course. Visit the TA Orientation page for details about upcoming TAO sessions.​
Graduate Teaching Fellows are advanced graduate students who contribute to the work of the Center for Teaching and Learning by designing and executing a project that supports TA and future faculty development in their college. They plan and present Institute-wide TA orientation programs, conduct teaching observations and consultations with graduate students and postdocs, and develop resources and workshops. Applicants to this fellowship will have considerable TA and teaching experience. 
From workshops on teaching and learning to sessions on developing your academic career, CTL offers a variety of workshops to enhance your role on campus and beyond.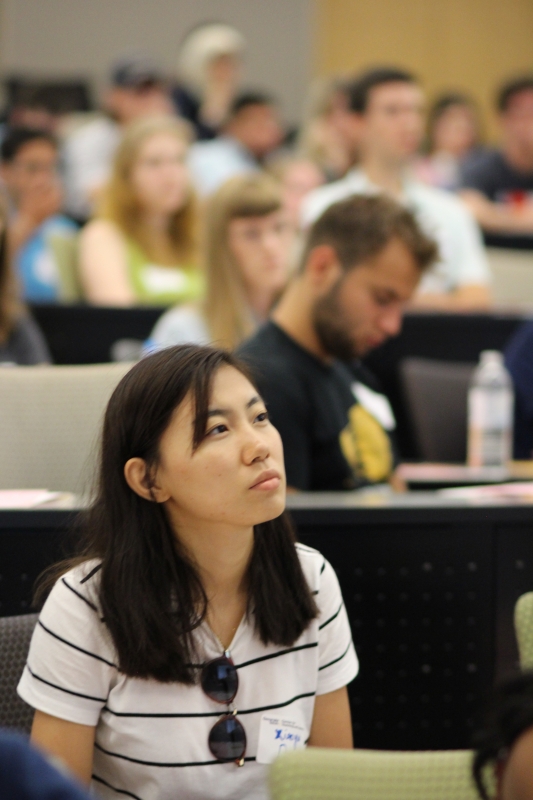 Teaching in any form can be a challenging undertaking. A teaching consultation can help you solve a specific issue or gather feedback to highlight your strengths and opportunities for improvement. You can also receive consultations about your academic job search. A classroom observation provides important feedback to inform your teaching development, while helping you build your portfolio of evidence of effective teaching. Consultations and observations are free and confidential.
TA Development Course: CETL 8000/2000
Some departments offer the CETL 8000 (and the undergrad equivalent CETL 2000) course to prepare TAs for their role. Students in this course will build a foundation for learner-centered teaching, experience self- and peer-feedback, practice using research-driven teaching techniques, and consider ways teaching can influence your continued career development. Currently, departments offering CETL 8000 courses include Biology, Chemistry, Electrical and Computer Engineering, Math, and Physics.