Georgia Tech aims to produce graduates who have the knowledge, skills, and commitment to making a positive difference in their communities, their organizations, and the world. To achieve this mission, CTL and the Center for Serve-Learn-Sustain (SLS) support innovative sustainability and SDG teaching strategies, including community-engaged learning. Learn more about the work of CTL, the Center for Serve-Learn-Sustain, and other partners to bring community-engaged sustainability and the SDGs into Georgia Tech courses through this brief history.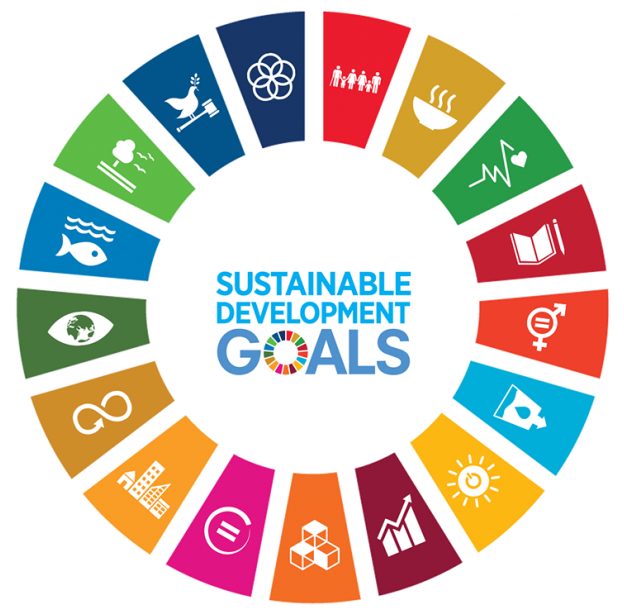 Find helpful resources, including links to case studies, videos, and more, in Teaching with the SDGs Workshop Materials.
Skim through UNESCO's Education for Sustainable Development Goals for sample learning objectives, assignment and activity ideas, and case studies. Please note: Some of the learning objectives in UNESCO's resources do not align with widely accepted criteria for effective learning objectives. We recommend you use them as helpful starting points and evaluate them critically, re-writing as needed.  
Peer Learning through Communities of Practice
Want to hear about how other instructors--across many disciplines--have incorporated sustainability and the SDGs into their teaching? Consider joining one of these communities of practice:
Georgia Tech Community of Practice on Transformative Teaching with the SDGs
This community of practice (CoP) meets every third Thursday during fall 2023 and is open to all Georgia Tech instructors who are working to integrate sustainability and SDG concepts and skills into their courses. Email Rebecca Watts Hull to join.
Georgia Multi-Institutional Community of Practice on Teaching with the SDGs
Would you like to learn from peers at many Georgia colleges and universities? This CoP is a project of the RCE Greater Atlanta, associated with United Nations University. This Georgia-wide group meets virtually twice per semester and features three speakers in each session, sharing about a particular aspect of their SDG teaching. Register HERE for the upcoming November meeting and/or to receive meeting invitations for Spring 2024.
Online Sustainability and SDG Teaching Tools
Browse through the SLS Teaching Toolkit, which includes these tools:
NEW tools!
Interested in incorporating social change strategies into your sustainability/SDG teaching? Try out these new teaching tools:
Winning Change on Campus: The Case of Georgia Tech's Special Institutional Fee (case study that introduces students to principles of effective campus advocacy; can be completed in one class period)
In Canvas Commons: Power and Social Change Introductory Video (15 min. video that introduces students to collective action principles and practices)
__________________________________________________________________________________________________________
For one-on-one support designing instructional strategies that integrate sustainability and the SDGs, contact Dr. Rebecca Watts Hull, Assistant Director, Faculty Development for Sustainability Education Initiatives with CTL: rwattshull@gatech.edu.
For one-on-one support identifying and engaging community partners, contact Dr. Ruthie Yow, Service Learning and Partnerships Specialist with the Center for Serve-Learn-Sustain: ryow6@gatech.edu.