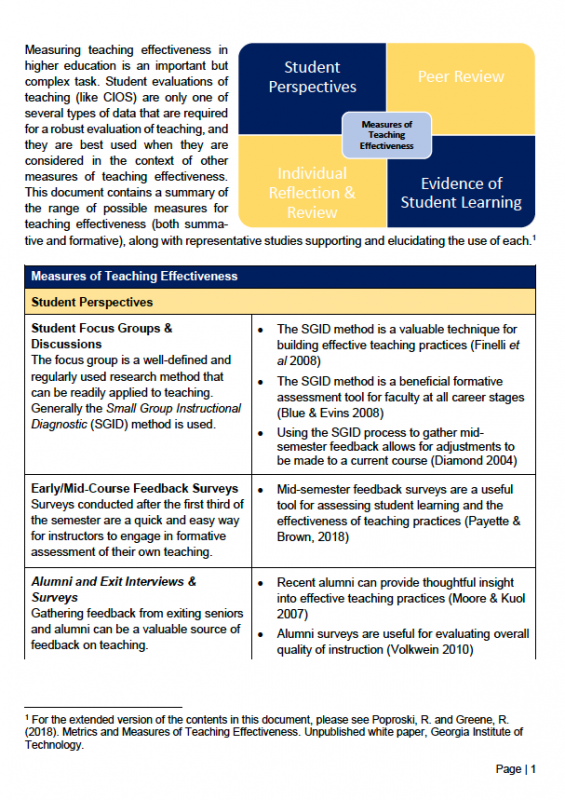 Welcome to our resource on best practices for gathering and responding to feedback on teaching. It was initially developed by the Center for Teaching and Learning in partnership with members of the 2016-17 Gathering & Responding to Feedback on your Teaching faculty learning community, and is grounded in their exploration of the relevant research.
Click on the links below to access more information and resources to help you in your quest to gather and respond to feedback on your teaching!
You may also be interested in this white paper about the measures and metrics of teaching effectiveness (and this companion document that gives you the short version).
For additional support: contact us via ctlhelp@gatech.edu.